Times
French holidays: 9AM > 12:30AM or 1:00PM > 4:30PM
Outside French holidays: 9:00AM > 12:30AM or 1:00PM > 4:30PM
Ski or snowboard course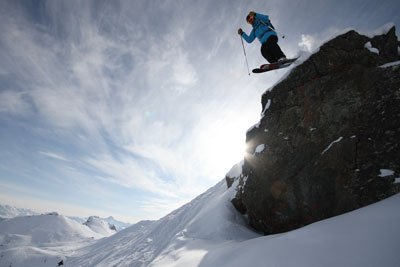 Skiers and boarders ride together and can choose and switch equipment freely.
A program designed to cover all aspects of freestyle and freeride.
You will be put through "THE RUN" which is a timed skier/boarder cross at the end of the week to assess your progress. Crash helmets are compulsory for all skiers and boarders.

About our team :Fully qualified and experimented ski/snowboard instructors and high mountain guides.