Times
French holidays: 9AM > 11:30AM or 11:45AM > 2:15PM or 2:30PM > 5PM
Outside French holidays: 9:30AM > 12AM or 2PM > 4:30PM
Ski from only 2 ½ years old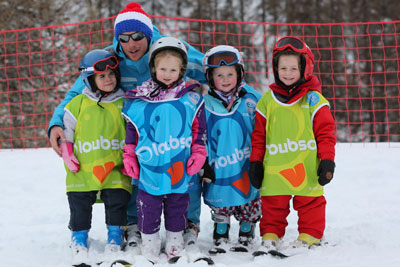 We take great care to ensure that your children get the most out of and enjoy their ski lessons with us; we also make sure they stay safe.
Two and a half hour lessons can be taken in the morning or in the afternoon, whatever suits you best.
Now children of only two and a half, and up to the age of four, can join in the fun in small groups of up to only 4 children!

From the age of 4 children then join skiddies lessons.