at your service!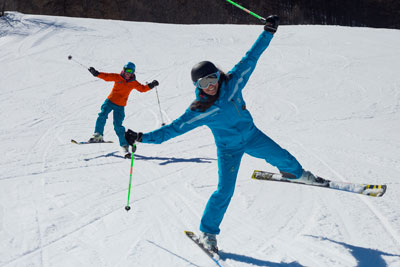 Would you like a ski or snowboard instructor with you, your family or friends, all day? Then this is option for you!
A private instructor is 100% personalized service, guaranteed.
You can choose to ski a specific run in the resort, enjoy skiing the whole resort without queuing at the lifts, or for any other ideas you may have in and around the area.
You can ask your instructor to help or advise you with travel, sightseeing or other leisure activities...